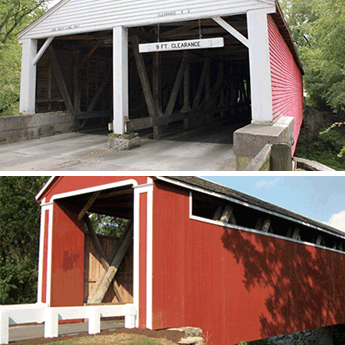 Indiana's Covered Bridges
In 2015, we will publish a full-color, hard-cover book featuring Indiana's covered bridges. We are currently accepting photographs that will be considered for publication in the book.
If you would like to submit a photograph, please read the following instructions.
Photographs must be submitted by the original photographer.
Please include the name of the bridge and the last name of the photographer in the file name of the photograph.
Email photographs to winterspublishing@gmail.com.
Photographs must be received by June 15, 2015.
Photographs taken in any season will be considered.
Selected photographers will be credited in the book, and will receive a free copy of the book ($29.95 minimum value). Additional copies may also be purchased at a 50% discount.